11063 Photos
2005-11-30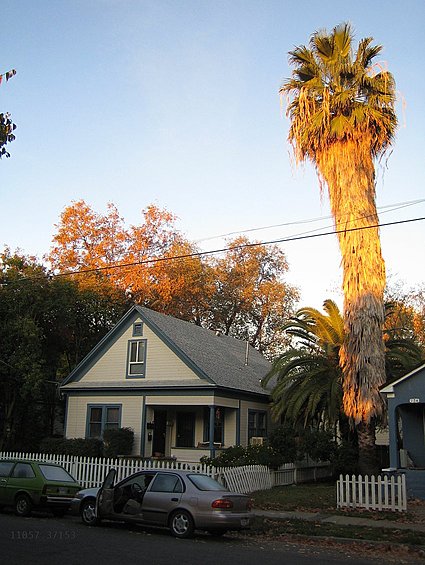 W 19th Street, Chico, CA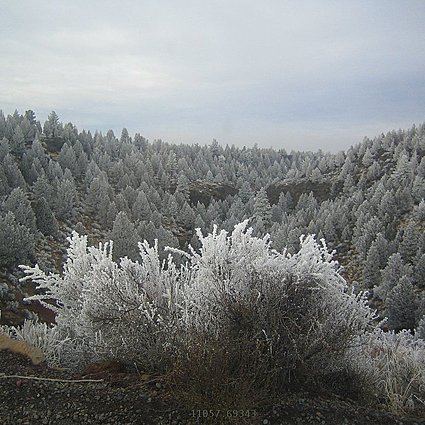 A landscape made prettier by frozen fog.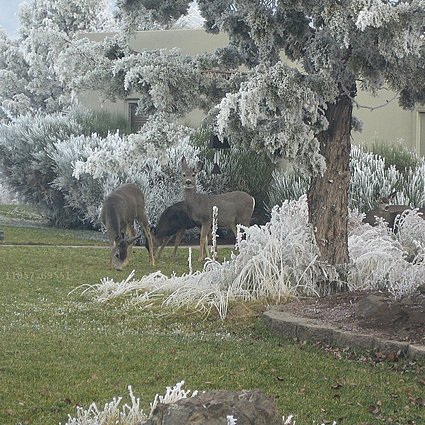 Mule deer snack on lawns while they can.
Winter is on the way!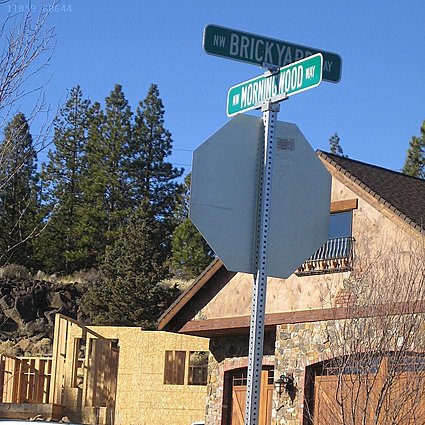 This is a street sign we spotted in a new development in Bend, Oregon.
Somebody down at the planning department has some cajones.
Second place goes to Chardonnay Lane.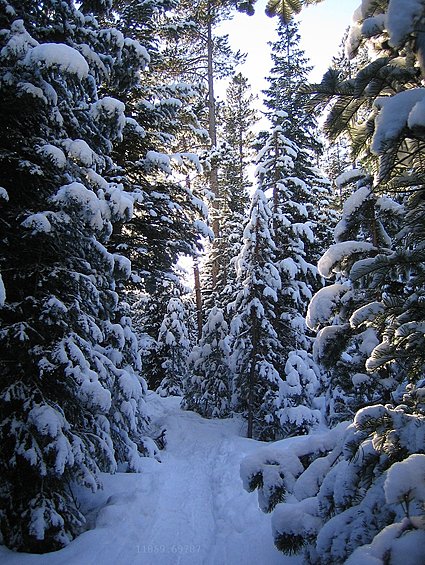 We went snowshoeing near Mount Bachelor, just outside of Bend.
Didn't really need the snowshoes, because the trail was packed down.