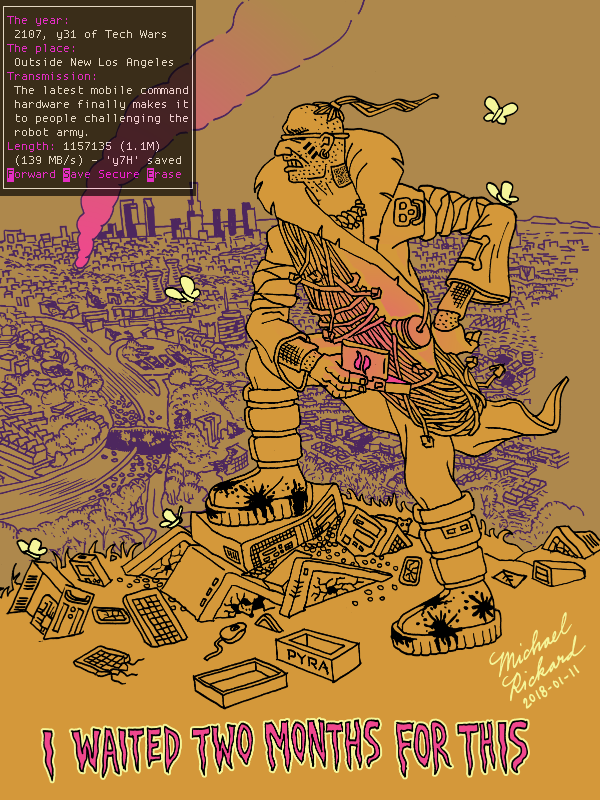 Pyra Art 1
It is the year 2107, and the ground is littered with the tech of years gone by. The Pyra device has finally shipped to users. This particular user has been waiting a long time: he explains that he waited two months for it to arrive. Click for a larger version.
---
By the way, I completely support the long development period of the Pyra, and the idea of getting everything right before moving into production. I helped support development by doing a pre-order on 2016-09-09.
Yes, there is a second design coming that I will publish in about a week.
If you are not already familiar with the Pyra project, check out the Pyra website for details.
The text interface part of the illustration uses the font Proggy Square (1, 2).